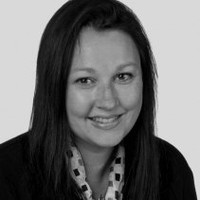 ---
Sharron Carle
Tax Consultant
Sharron is a tax solicitor with over 17 years experience as a specialist real estate tax advisor and is particularly well known for her extensive knowledge relating to complex SDLT matters.
Sharron's clients have included national and smaller developers operating in both the residential and commercial sectors, international and domestic investors, local authorities, pension funds, asset managers, financial institutions, insurers, universities, providers of social and student housing as well as small businesses, partnerships and private clients.
Sharron is committed to providing clients with clear, practical and realistic advice. Having advised in the real estate sector for so long, she has a thorough understanding of a wide range of property structures and is able to ensure that issues and solutions are identified early and dealt with efficiently and sometimes innovatively without losing sight of the commercial aims of the parties and the requirements of getting the deal the done.
Sharron was formerly a partner and head of real estate tax for the London office of a national practice and is thus able to deliver high quality City level tax advice at competitive rates.
Advising on the complex SDLT issues arising in respect of a significant Shar'ia law compliant commercial development structure in London
Advising a large property investment manager on acquisitions of large retail and commercial business parks through offshore corporate vehicles
Advising both domestic and International Financial Institutions and commercial borrowers on tax aspects of real estate finance documentation
Advising on complex PFI type structures relating to student accommodation projects
A number of successes in persuading HMRC to overturn initial decisions in both complex VAT and SDLT cases
Advising on a significant re-gear project for the property investment arm of an international pension fund
Advising a number of offshore trustees as to de-enveloping and collapsing offshore structures holding UK land
Advising numerous developers on acquisition and collaborative agreements enabling the reduction or elimination of SDLT costs
Advising on the UK tax implications of cross border property trading and investment structures
Advising on the use and suitability of different types of property holding structures and arrangements from a UK tax perspective