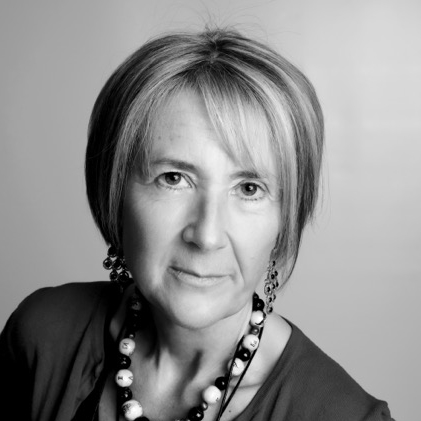 ---
Katherine Evans
Senior Partner
Katherine heads up the business technology law department at Mirkwood Evans Vincent and is the Senior Partner.
After graduating from the University of Cambridge, Katherine initially pursued a career in marketing and business development, before re-training to become a lawyer in her mid-twenties. After completing articles with Eversheds, she joined specialist shipping and international trade practice, Mills & Co. where she remained until joining the international law group of the US telecommunications giant, AT&T in 1997.
Katherine held a number of positions within the AT&T international legal group, including as lead lawyer for AT&T's international outsourcing business, before leaving to form Legal Hobbit at the end of 2006, the predecessor practice to Mirkwood Evans Vincent.
Katherine's practice includes a focus on:
​Complex multi-jurisdictional business-to-business telecommunications and technology agreements
Legal and regulatory compliance issues in the international telecommunications and technology sectors
Distribution, agency and reseller/business partner agreements
Standard terms of business for standard and novel telecommunications and technology products and services
Software and cloud service development and licensing agreements, and IP rights agreements
Virtual in-house legal services to the telecommunications and business technology industries
Shareholder, investment, securitization and related financing agreements
Executive service agreements and remuneration
Providing technical, commercial and strategic legal advice in connection with the roll out of custom wifi networks to ports, airports, railways lines and areas poorly serviced by broadband in the UK, in line with the HMG project roll out of high speed broadband to rural areas.
---
Running a cross border GDPR compliance project to one of our multinational clients to ensure that they will meet the requirements of the new EU General Data Protection Directive when it takes effect in May 2018, co-ordinating requirements across four continents and more than 30 jurisdictions.
---
Preparing the documentation and investment project to enable one of our clients to raise US$2M using an innovative crowd funding approach.
---
Drafting and negotiating the agreements in connection with the roll out of wireless broadband sites to multiple UK Ministry of Defence sites across the UK.
---